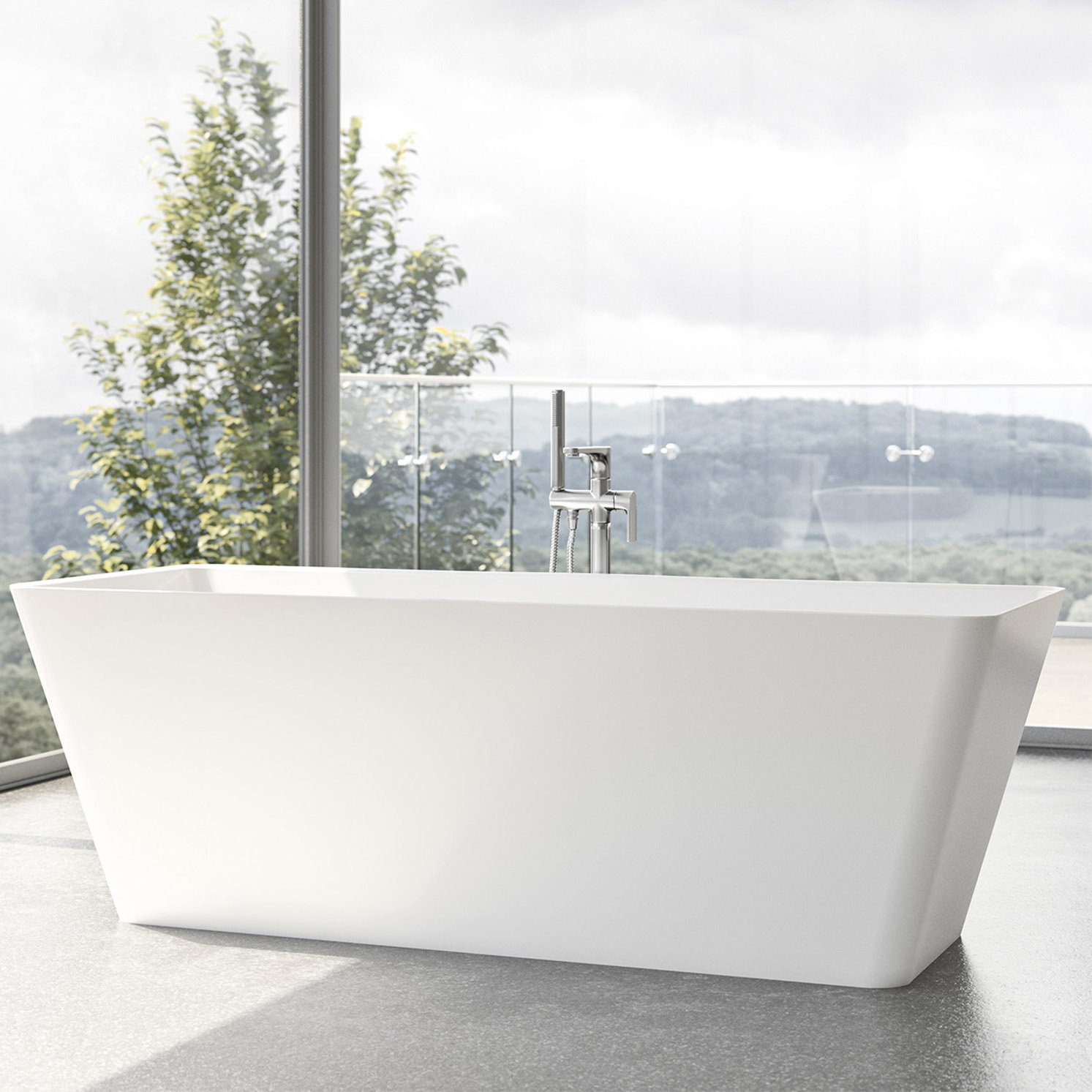 Thanks to its flat geometry, our latest Savona shower floor is particularly suitable for walk-in showers. Since September 2019 we have offered this new product in the colours white and cement grey. For instance as a complete solution with Air Plus or as a shower floor in combination with another DUSCHOLUX shower enclosure.
A pleasant feel and a sophisticated, anti-slip surface. This is what is offered by the new DUSCHOLUX Bestone material, from which the Savona shower floor is made.
In order to satisfy every wish, Savona is installed flush with the floor, on top or semi-recessed. A wide range of special dimensions prove the wide range of possible applications. The designer drain cover made of stainless steel is flush with the surface and painted in the same colour as the tray.
From November 2019, Formia will also be available as a bathtub version in DUSCHOLUX Bestone. As a free-standing version or with wall connection, thanks to Duoform, Formia also provides enough room for two people to use the bathtub. The reduced design in white provides a sophisticated look and creates a spacious interior with a water depth of up to 40 cm.
The most important features of DUSCHOLUX Bestone
Mineral material
Matt look and natural feel
Shower floors with highest slip resistance class C in accordance with DIN 51097