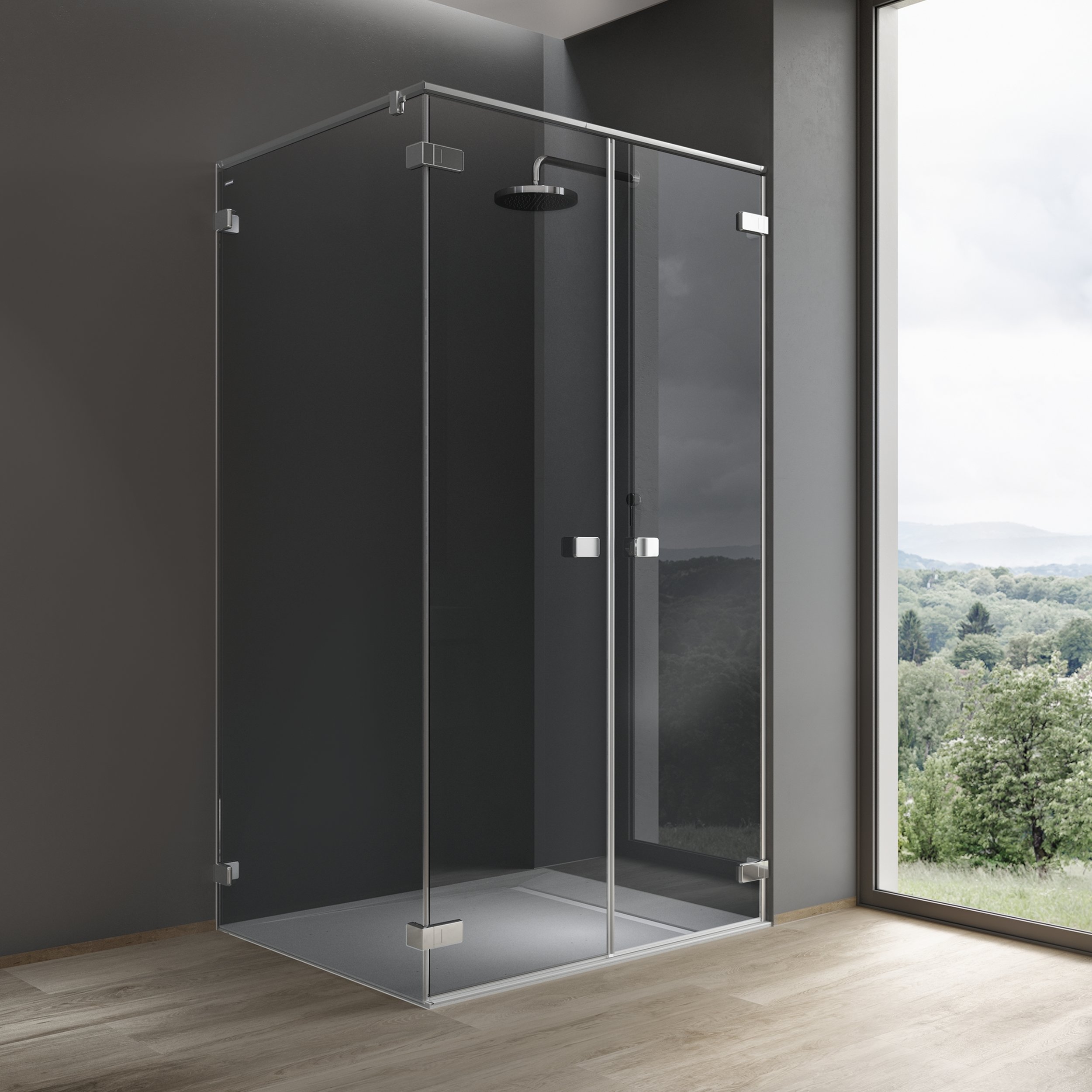 Collection 3C is frameless and particularly easy to clean. The DUSCHOLUX CareTec® Pro glass coating, included as standard, in conjunction with the flush hinges reduces cleaning to a minimum. A large selection of glass designs means you can create your own unique shower.
Particular highlights for you:
8 mm glass thickness creates high value.
Less cleaning work required, thanks to innovative coating and flush hinges.
Wide range of options and attractive eye-catchers, such as mirror glass.